Hi there Kenji Hiroshi!
Edit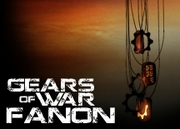 Welcome to the Gears of War Fanon wiki, and thank you for your contribution to the File:Dean without helmet.png page!
Questions? You can ask at the Help desk or on the "discussion" page associated with each article, or post a message on my talk page!
Need general help? The Community Portal has an outline of the site. Need help editing? Go here.
Please sign in, if you haven't already, and create a user name! It's free, it'll help you keep track of all your edits, and allows other users to recognise you.
I'm really happy to have you here, and look forward to working with you!
-- SVG (Talk) 13:50, 2011 October 12
No problem, bro. »§-Beware, The Demons Bring Automatic Weapons-§« 20:26, October 15, 2011 (UTC)