Hi there Suicidal Skydiver!
Edit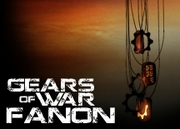 Welcome to the Gears of War Fanon wiki, and thank you for your contribution to the User talk:Screennameless page!
Questions? You can ask at the Help desk or on the "discussion" page associated with each article, or post a message on my talk page!
Need general help? The Community Portal has an outline of the site. Need help editing? Go here.
Please sign in, if you haven't already, and create a user name! It's free, it'll help you keep track of all your edits, and allows other users to recognise you.
I'm really happy to have you here, and look forward to working with you!
-- ODST Joshie (Talk) 02:50, December 13, 2009
The Blackout
Edit
Sounds good. I've been meaning to get back into here for a while, but I managed to get a job and I've been trying to write an actual, original novel for my Creative Writing Independent Study, so yeah... I'll try to get around to it soon. I miss you guys! :) Screennameless(Talk) 04:29, December 13, 2009 (UTC)
Catagorize...
Edit
Sweet....thanks for the advice, I'll look into it.
Thank you for replying so quickly.
P.S. Actually, if you do not mind, I would like to make some "profile" pages for the two OC's I have in the story. I do have some hand-drawn pics available that I can upload later, but again, I'm not all that familier with sight and I hate to mess it up with posting errors. Any advice thereof would be appreciated.
--Jonesybites 06:01, December 13, 2009 (UTC)
Sawk much! :OO
Edit
Which accound do ya wish to edit with? So I can banz0r teh other one.
Love you sugerplum. ;)
MidnightRambler Talk to the Rambler! Ramble on! 10:32, December 13, 2009 (UTC)